https://www.youtube.com/watch?v=AEo5emSn21Y
HOUSES FOR SALE IN CAMBRIDGE, KITCHENER, AND WATERLOO REGION
A HOUSE IS NOT A HOME BECAUSE OF ITS SHAPE AND SIZE, IT'S WHERE YOU LIVE, RAISE YOUR FAMILY AND WHERE YOU RETIRE. LET ME HELP YOU FIND YOUR DREAM HOME TODAY.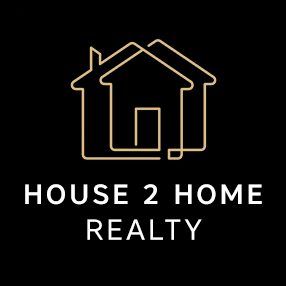 Our Values
Hi, I'm Emily Schuurmans! I grew up in Floradale, a small town in Woolwich County. For many years, I worked on the family dairy farm feeding calves, milking cows and helping out with all the family chores. As the years went on, our farming operation grew, and so did our family's real estate portfolio.
Through our family's farm purchases and real estate investments, as well as barn and house rentals, my curiousity for real estate was piqued. This initial curiousity has long since transformed into my greatest passion; one which I dedicate myself to completely. Over time, my knowledge and connections in the real estate industry have grown exponentially, and I am now living my passion for real estate by working with home buyers and sellers in the Waterloo Region and surrounding area. I work hard to extract the most value for my sellers, and to find and negotiate the perfect properties for my buyers. Not only do I promote real estate as an investment, but back it up by owning several rental properties myself. I believe in the financial freedom rental properties can provide, let me show you how.
Growing up as a farmer, owning my own business, and buying my first house have all been contributing factors to the way I conduct business when it comes to Real Estate. It is about helping you buy your first, second, or third home, maybe even your first investment property (or your seventh!) and being a part of that excitement. It's about helping you sell your home and move on to different, new, and exciting chapters in your life. I want to help you understand the Real Estate market today, while helping you achieve your goals for tomorrow!
In growing my own Real Estate investment portfolio, I am inspired to help others do the same. Together with my partner Brodie we currently own five investment properties including three duplexes, which we fully renovated and converted from single family homes, and one heritage-designated four-plex, the units of which will be completely restored over the coming years. As well as honing my vision for home remodelling and conversions, my personal experience with stakeholders, including contractors, engineers, tradespeople, decorators, city counsellors, building inspectors, and more, allows me to help my clients envision and execute their own renovation projects.
I can help guide your Real Estate journey and be there with you every step of the way. If you are thinking about buying and have some questions, or would like to know what your home is worth, please don't hesitate to contact me! My upbringing and past experience prove that I know what dedicated hard work is, and I strive to provide this same dedication to all of my clients.
I am ranked in the top 1% of individual agents within Keller Williams Canada and #1 for Keller Williams individual agents in the Waterloo Region for 2021 and 2022. I set my mind to being the best realtor, and every day I strive to reach that goal. Let me put my expertise, determination, and tenacity to work for you today. I love real estate, and I love helping people; give me a call so I can do the two things I love!
View Listings
Sell With Us
What they've said about us
"My fiancé and I are so happy with how awesome Emily was in helping us find and purchase our first home together! Emily went out of her way to make sure our needs were met, explaining what we needed to know every step of the way. Emily was so professional, and eager to meet our needs! We will recommend Emily Schuurmans to all our friends and look forward to working with her again in the future!"

E. DeJong

First Time Home Buyer
"Emily was instrumental in the purchase of my first home. She introduced me to a grant which allowed me to raise a significant amount of my down payment. I had lots of specifics for my first home, but she was very patient, taking her time to find the perfect home. She went above and beyond during my three months searching for a home, sometimes taking videos of the home when I was unable to make the visit. She always arrived on time to scheduled visits, and communicated effectively throughout the process. She also assisted me post sale, and provided lots of guidance as a first time home buyer. Should I need to buy or sell my home, I know I will be going back to her, due to the professionalism displayed by her throughout the purchase of my home."

A. Tunde-Ojo

First Time Home Buyer
"Emily is a dedicated, highly motivated, and experienced real estate agent. The passion she has for her trade is evident not only in the effort and time she commits to her clients, but also in the compassion and attentiveness she affords all around her. No one will negotiate more fiercely on your behalf while maintaining a positive and uplifting attitude during your real estate journey. I highly recommend giving her a call should you have any questions about buying or selling your property, you won't regret it!"

B. Barth

Investor
"10/10 for Emily. She was beyond helpful the entire way through listing and selling of our property. She conducts herself in a very professional manner and is always willing to answer the phone for any questions that may arise.

Will definitely be a return Buyer & Seller!!

Cheers to the good work!"

G. Bender

Commercial Investor
"Emily is a fantastic agent to work with. She's extremely knowledgeable, and professional. She made the buying and selling process as stress free as possible, walking us through each step. She worked hard, getting us more offers than we expected on our house. Highly recommend working with Emily!"

C. Mountford

Move-up Buyer
"I've referred clients to Emily multiple times and they always come back telling me how she was so professional and a joy to work with. I highly recommend Emily for your real estate needs!"

J. Bertrand

Realtor
"This young woman is the best real estate agent I have ever had the pleasure of working with (both buying and selling)! Not only is Emily honest, super knowledgeable and hard working, she also has a warm, cheerful personality which makes the whole process of buying and selling a home a great experience for everyone involved! From staging to marketing, finding the perfect buyer to securing a great price, at every step of the way Emily was/is top-knotch!!!!!!"

L. Baier

Investor
"My Boyfriend and I would have been lost without Emily, she is so helpful, professional and she knows the real estate market like the back of her hand. She helped us navigate house hunting and was with us every step of the way. I cannot recommend her enough!"

W. Woods

First Time Home Buyer
"Emily genuinely cares about her clients. She truly listens to you, answers all your questions and offers fact based advice. Emily always has your best interest in mind and making sure she's finding what you want in your dream home. She's the best!!!"

K. Power

Investor, Move-up Buyer
"Emily was amazing to work with! My wife and I were looking to purchase a home in our hometown of Brantford. We had a short timeline to make a purchase, and she was very accommodating to our schedules and worked diligently to find us a house that was a good fit for us."

K. Horrocks

First Time Home Buyer
"Emily recently assisted my husband and I with the purchase of a home in Elmira. We honestly couldn't have imagined working with a better agent. Throughout our interactions with Emily, we discovered that not only is she friendly, accommodating and a genuine wonderful person, but she is professional, competent and has an incredible knowledge of the real estate market. She really took the time to get to know us and our needs."

Gay & Moss

Relocation Home Buyer

Whether it's the budding blossoms, the longer days or the promise of less insulated clothing, spring brings an undeniable sense…
Read More
Looking to sell?
House 2 Home Realty offers a red carpet experience like no other. Click below to begin.
Let's Get Started